True Thompson will always remember her 2nd birthday.
On Tuesday, Khloe Kardashian took to her Instagram story to display a beautiful book curated by fans in honor of her daughter's birthday last month.
"Thank you to everyone who participated in making this book for True. This is absolutely beautiful," the Good American mogul shared with her 111 million followers. "A huge thank you to @nevekardashian who curated the book and @artworkbyb for the illustrations. Omg I'm over the moon!!"
As E! readers surely know, Khloe and ex Tristan Thompson's daughter turned two on Easter Sunday (April 12) and was surprised with an intimate celebration as their family was practicing social-distancing amid the coronavirus pandemic.
For the small bash, the mother of one had a Trolls theme, complete with pink and Poppy character balloons. Also, there were plenty of gifts as the now toddler was greeted by a giant display of presents from her parents and other family members.
It seems that the celebrating has continued as both Khloe and True are thoroughly taken with the sweet picture book. Not only does the curated work feature True's favorite Trolls character Poppy, but it also includes several sweet messages from fans.
Instagram
"Poppy!" the two-year-old exclaimed with glee as Khloe looked through the pages.
"Look, these are all notes about your 2nd birthday," the Keeping Up With the Kardashians star added. "I'm gonna read you them, ok? Do you want to say thank you?"
As she continued to comb through True's new book, Khloe remarked about "how nice everyone is." And, she wasn't wrong!
"You will always have so many people from across the world to love and support you. We hope that each letters [sic] make you feel more special than you already are!" the book's introduction, as seen in Khloe's footage, noted. "Maybe you could read us all of this once you're old enough and need to practice your reading skills! Happy Birthday!!!!"
How adorable! The mother-daughter duo must feel really loved right now.
For more sweet moments of Khloe and True, be sure to scroll through the images below!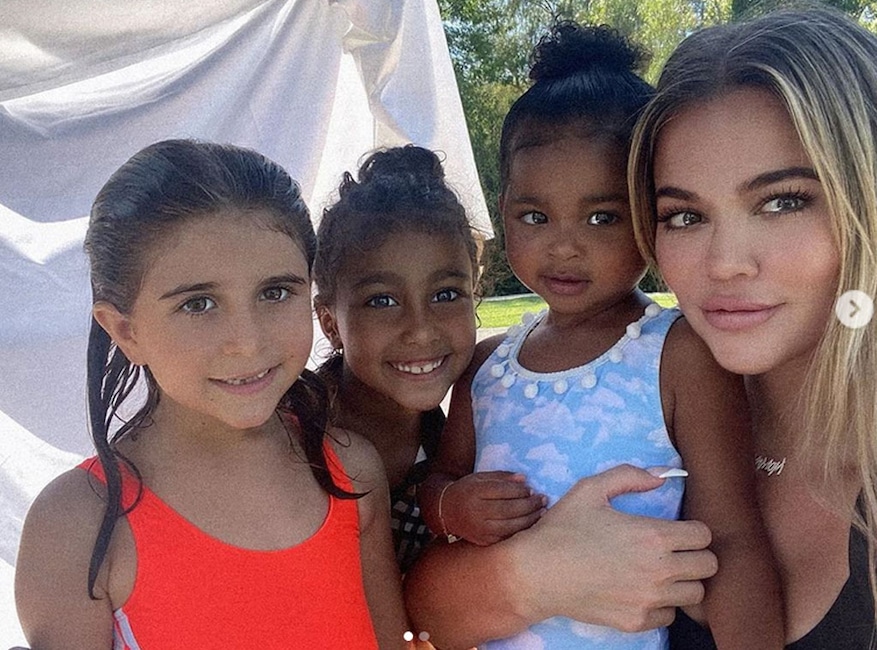 Instagram
Girl Power
"Who runs the world…. GIRLS!!!" the mother of one posted on Instagram.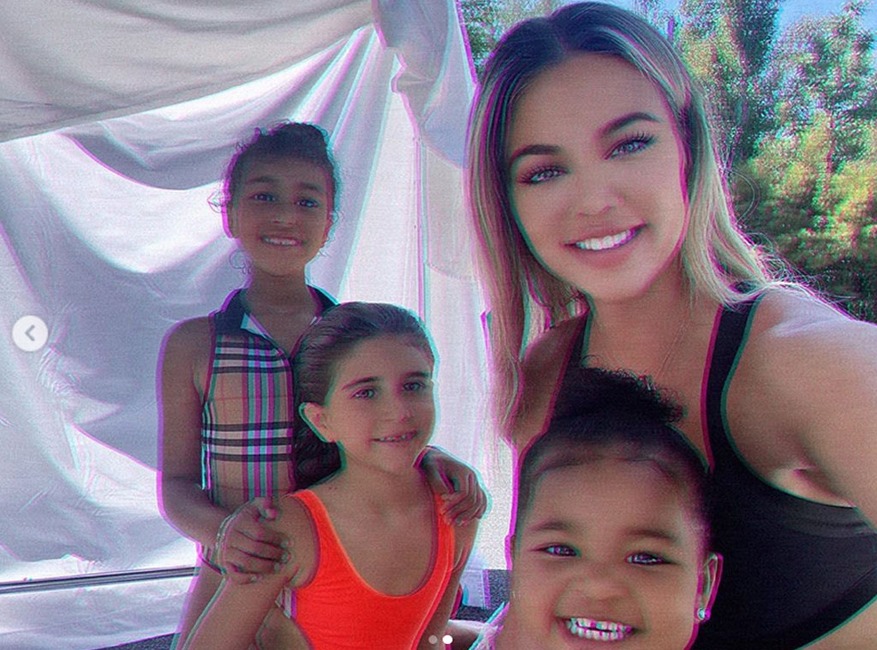 Instagram
Filter Fun
Khloe Kardashian added a fun filter to her second group shot with North West, Penelope Disick and True Thompson.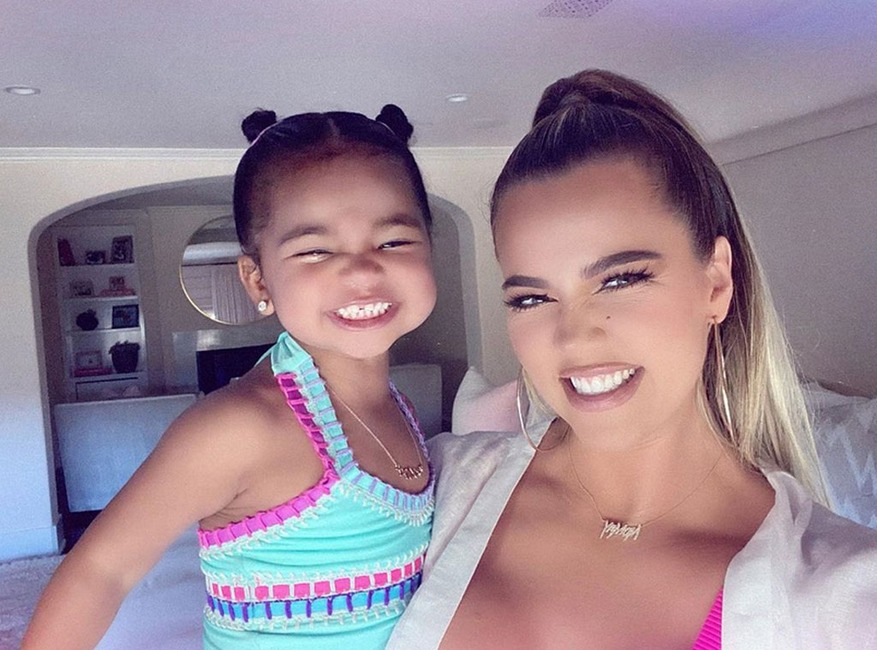 Instagram
Cheesin'
"Cheeessseeeeeeee," the Good American mogul noted online.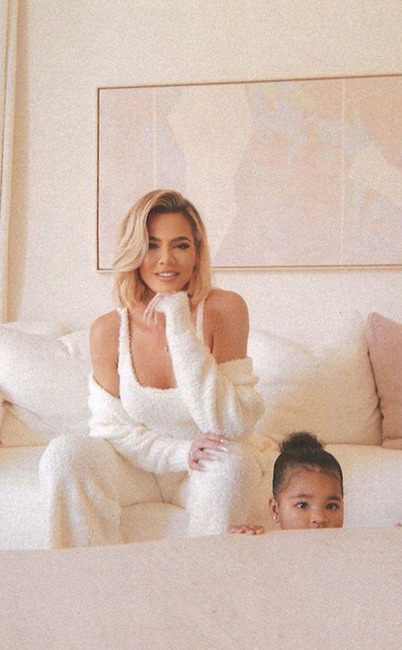 Instagram
Peekaboo!
"Happy Palm Sunday!! We are cozy in our @skims," the KUWTK star shared. "☁️ PS this is an old photo"
Pajama Party
"The only thing I need you to remember is how much your daddy and I love you!" Khloe wrote on Instagram.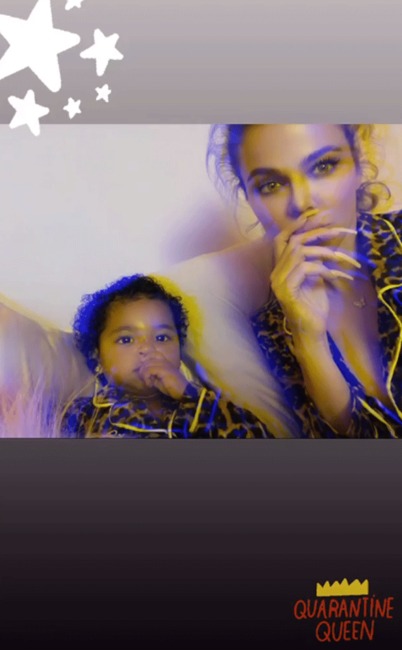 Instagram
Selfie Queens
Khloe adds a filter to her selfie with her little one while the duo hunkers down and quarantines during the coronavirus pandemic.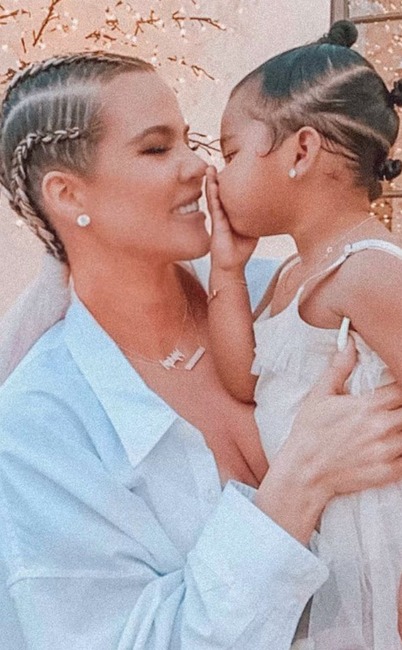 Soul Sisters
Khloe described True Thompson as her "soulmate" in this charming pic.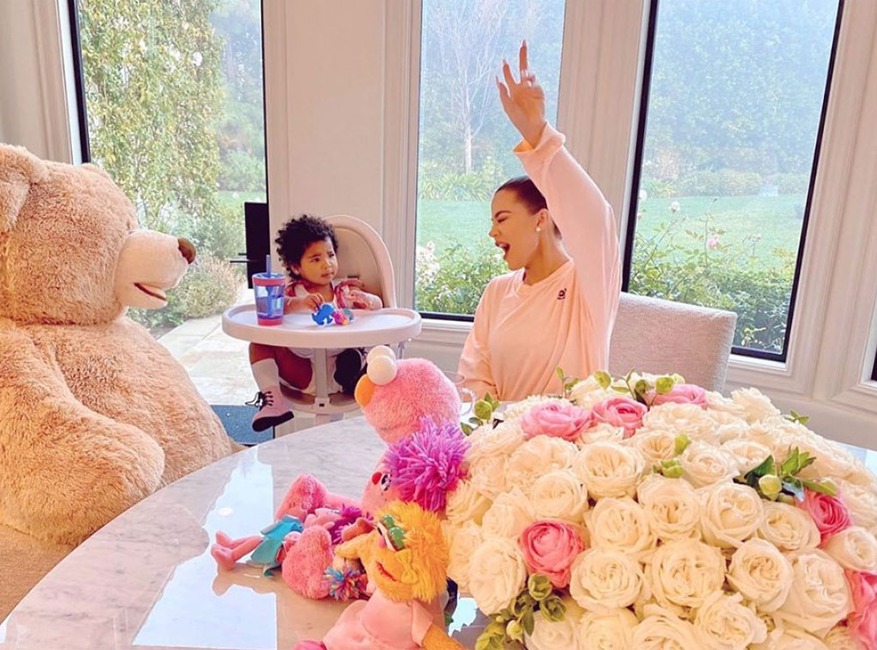 Morning Mom
One of True's furry friends appeared to join her and Khloe for breakfast, alongside some beautiful blooms!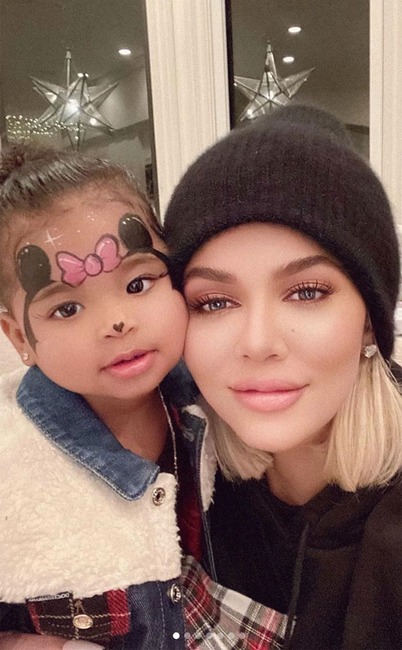 Minnie Mouse
Khloe poses by True, who dressed as Minnie Mouse in January 2020.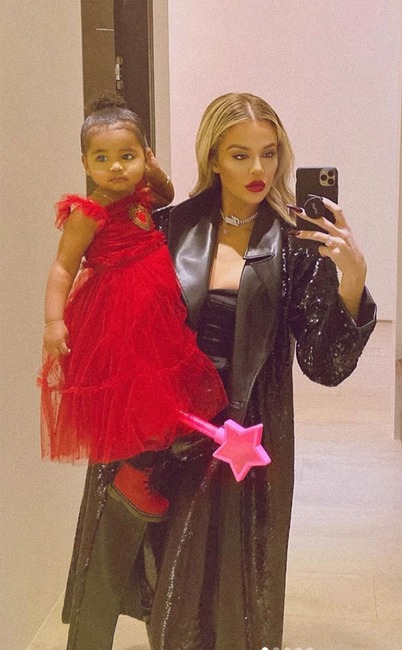 The Most Wonderful Time of the Year
A quick mirror selfie before Khloe and True hit some holiday parties.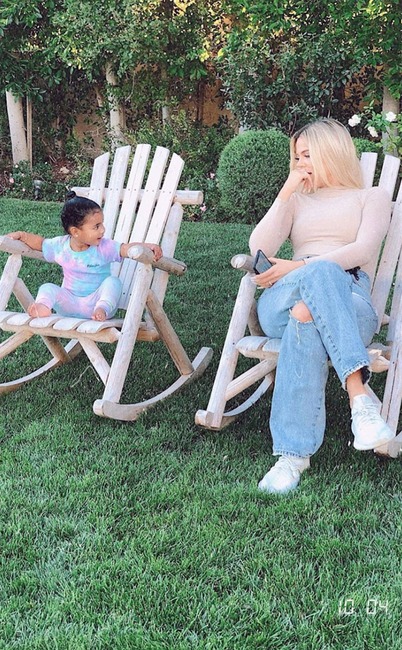 Best Buds
Khloe and True relaxing outside.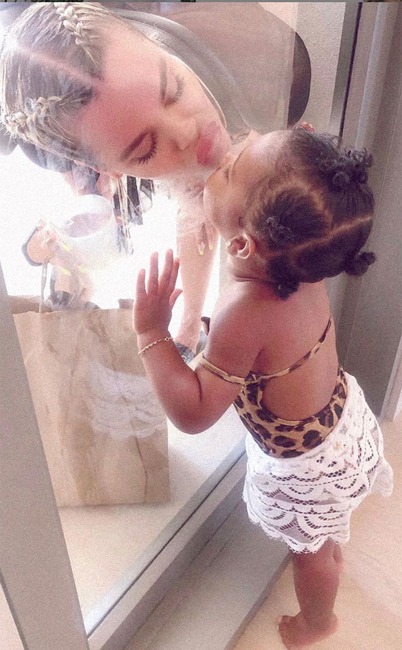 Giving Thanks
"Everyday I give thanks that I was chosen to be your mommy!" Khloe wrote on this photo uploaded on Thanksgiving.
"I'll never ever take this role for granted! Thank you Tutu! I will easily love you until the end of time."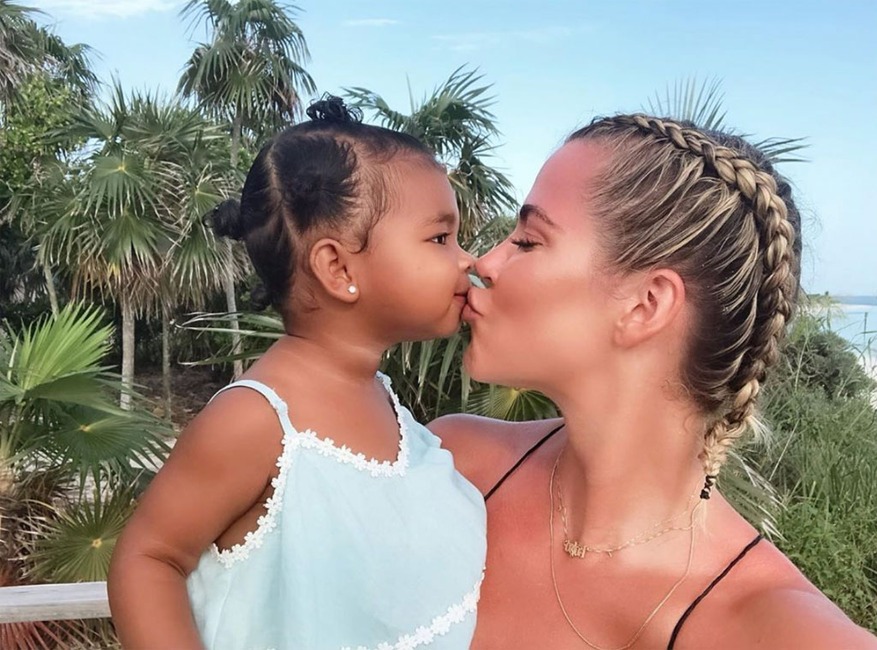 Sweet Smooches
Khloe's caption sums this heartwarming photo up: "The Love of my life!!!!"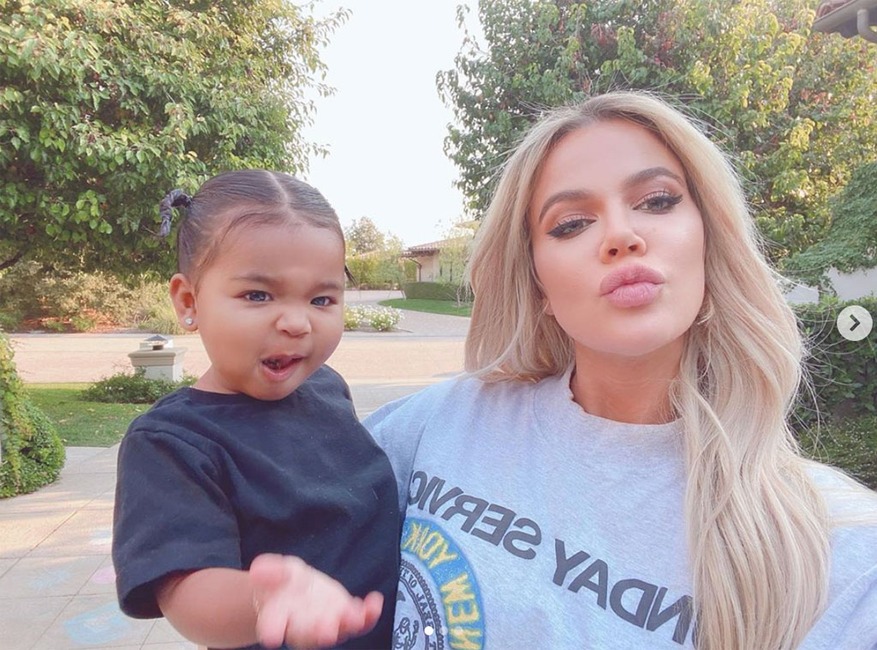 Funny Faces
True looking adorable while Khloe snaps a selfie.
Side by Side
Like mother, like daughter!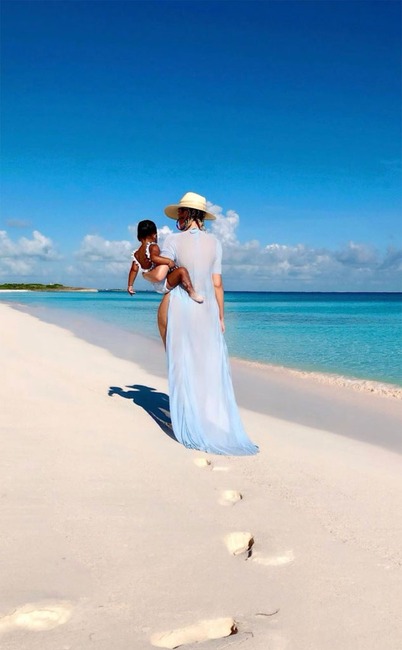 Follow My Lead
The mom-daughter duo made their mark on the beach while on vacation in August 2019.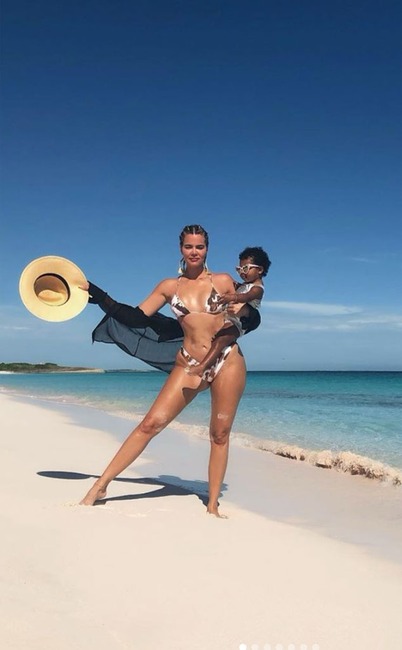 Beach Buds
"I still can't get over our beautiful vacation location," Khloe wrote of their August trip. "This beach is a slice of heaven! Lord, thank You! Forever and always, thank You!!"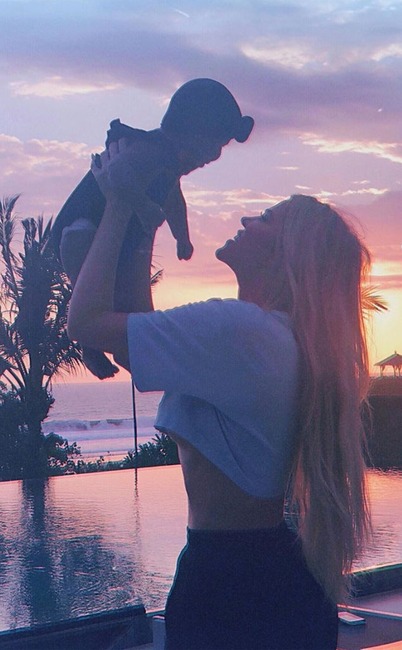 Back in Bali
Khloe posted this sweet throwback of her and True from their 2018 trip to Bali.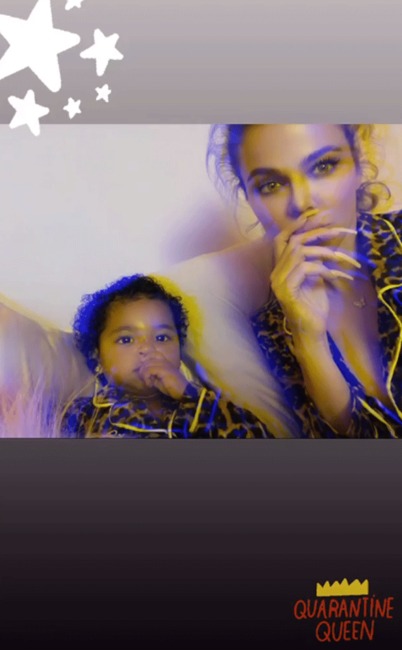 Instagram
Strike a Pose
Cozy night in! The duo pose for the camera with similar facial expressions and similar outfits.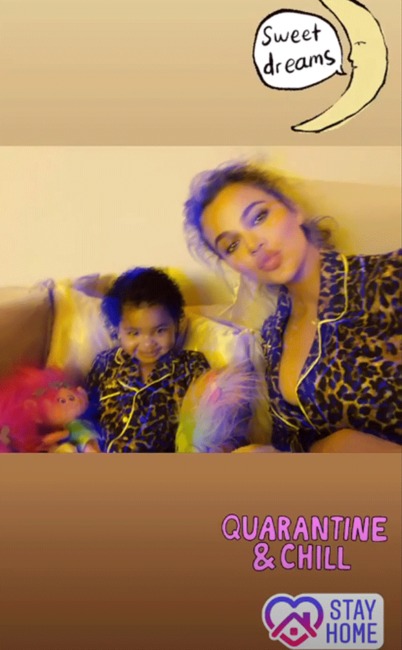 Instagram
Cheetah Girls
The mommy-daughter duo twin in fierce and fabulous animal-print pajamas.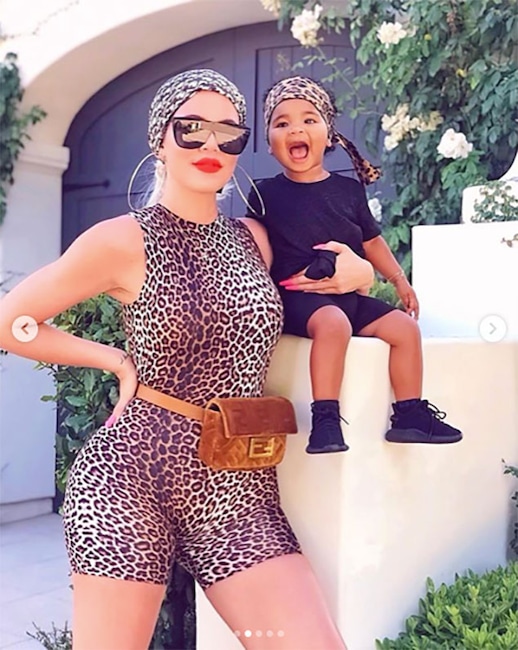 Instagram
Rawr!
The mother and daughter coordinated in fierce leopard print looks.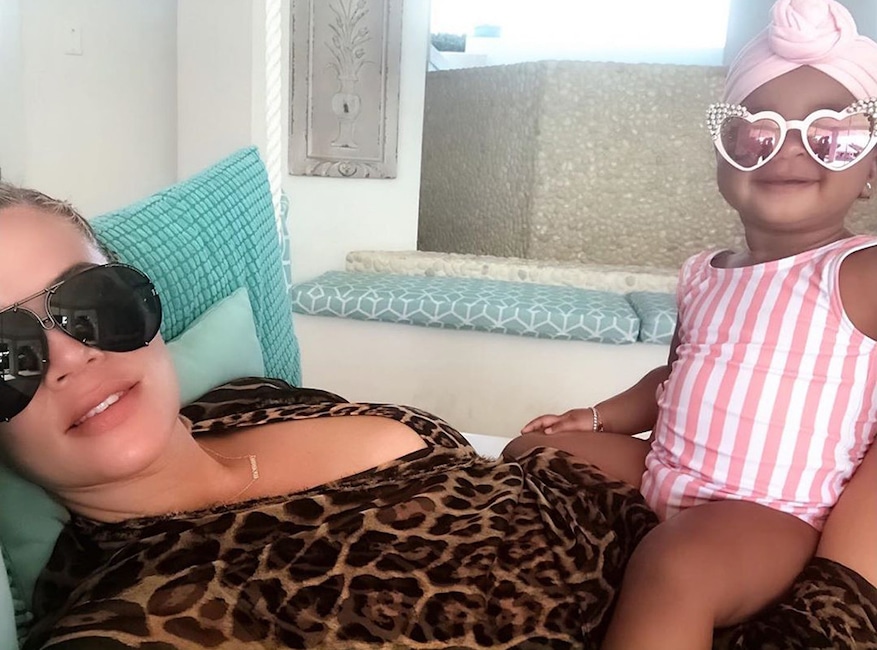 Instagram / Khloe Kardashian
Sunny Days
Khloe and baby True lived it up in Turks and Caicos in May 2019 and we're officially jealous of their lives.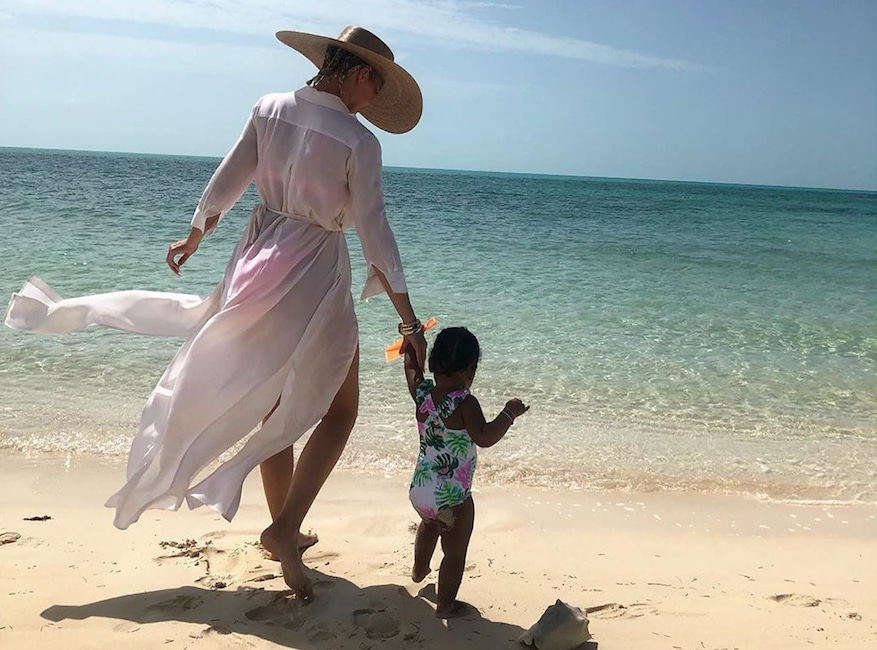 Instagram/Khloe Kardashian
Beach Walks
While on a trip to Turks and Caicos in May, Khloe and her adorable daughter True had some serious beach bonding time.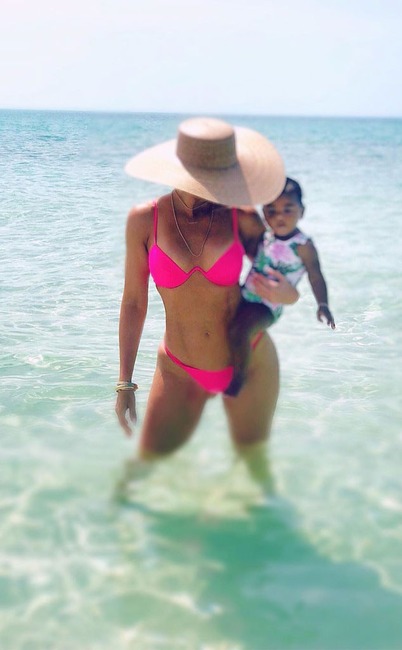 Instagram
Hot Mama
The reality TV star showed off her killer physique while getting some sun with her baby girl.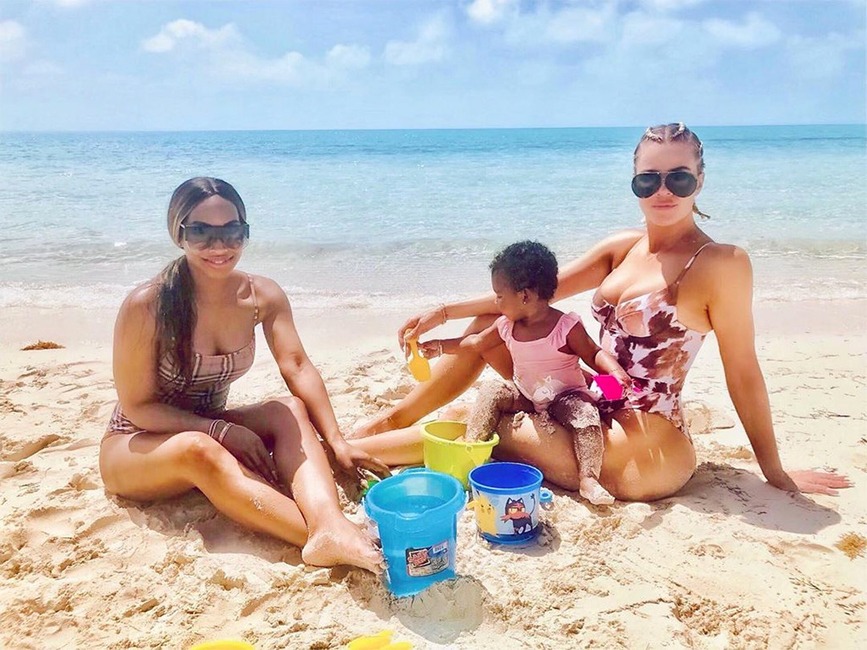 Instagram / Khloe Kardashian
Beach Babies
Seriously, can we come on this trip next time?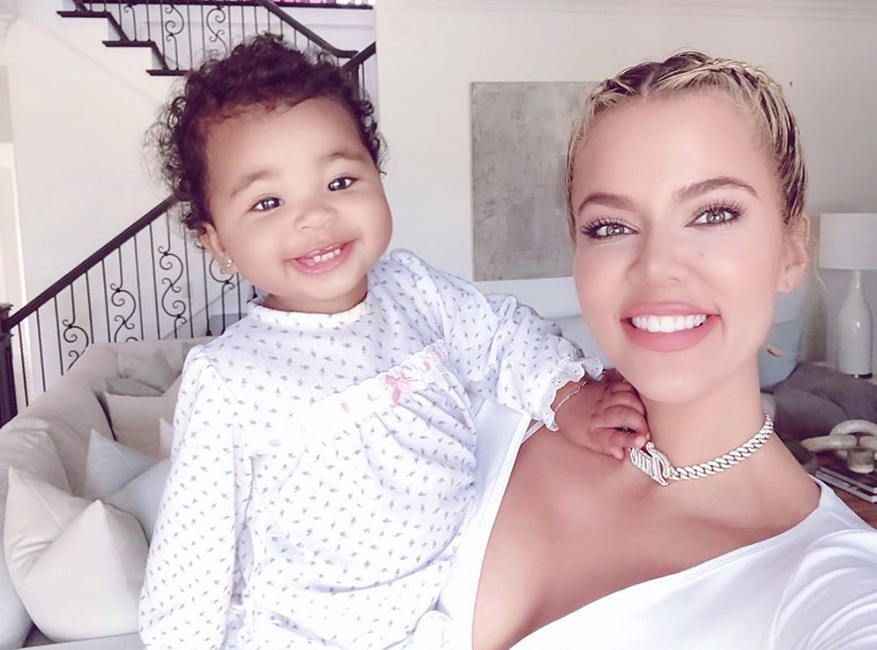 Instagram/Khloe Kardashian
White Hot
On Mother's Day the mother-daughter duo wears white!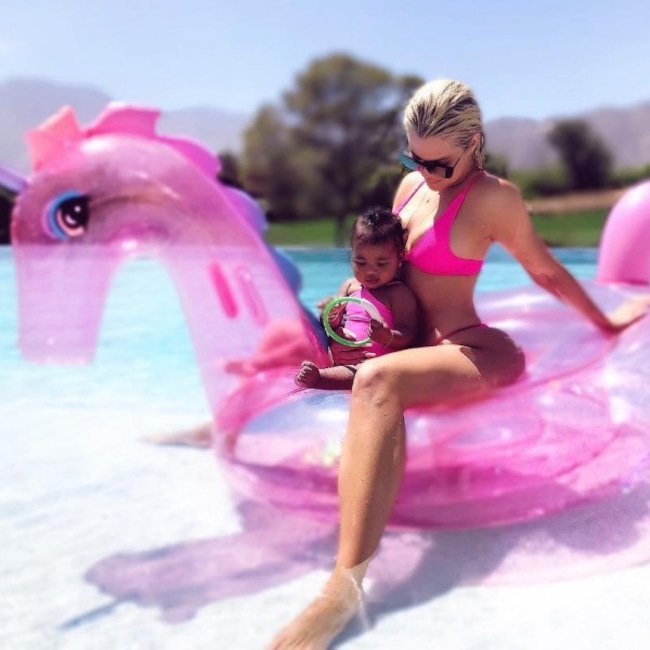 Instagram
Floatin'
April sun in California means pool time for these babes.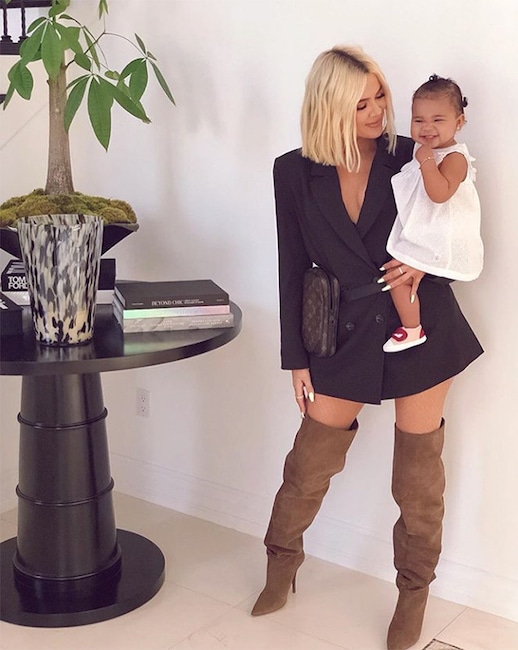 Instagram
Model Behavior
Clearly, True already has her mom's killer style based on this sweet photo.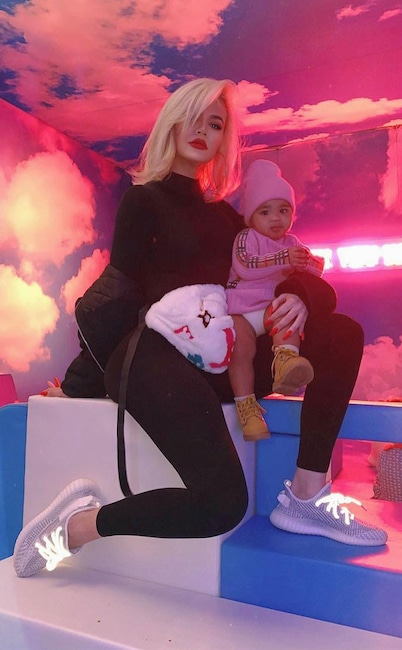 Instagram
Rolling With the Homies
In February, these two celebrated Stormi Webster's first birthday in style…and they have this photo to prove it.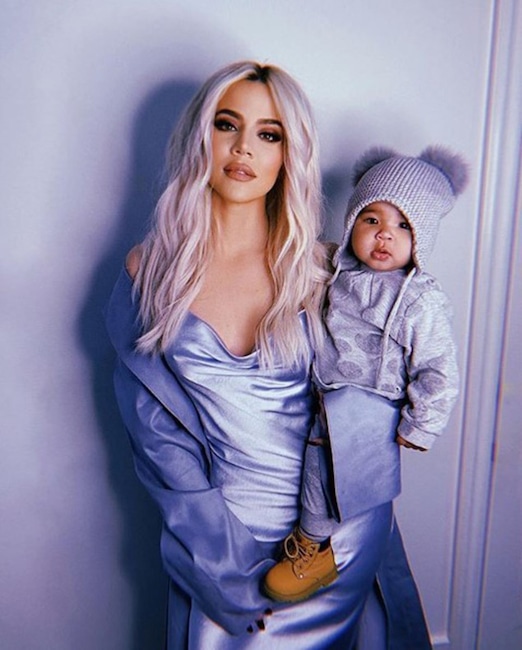 Instagram
Lavender Love
Name a better duo…we'll wait.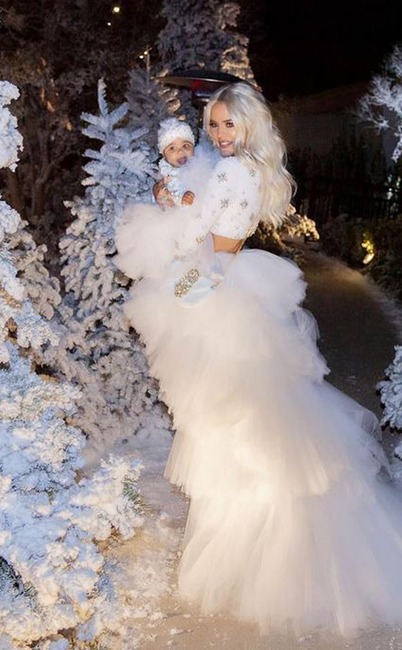 Instagram
Christmas Cuties
Khloe and True were dreaming of a white Christmas at the annual Kardashian Christmas Eve bash in 2018.
Instagram
Snuggles
In December 2018, this duo took in the sites at the Cleveland Botanical Gardens.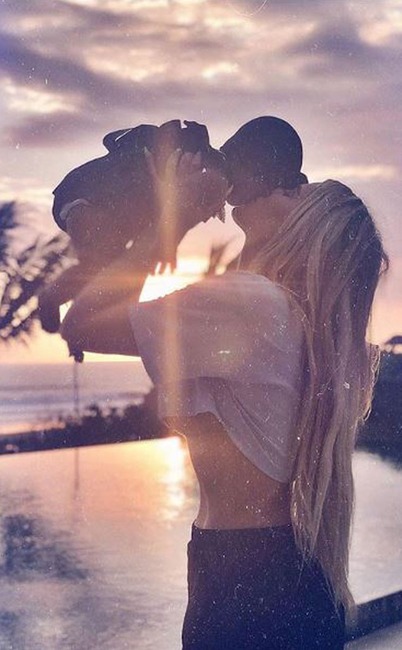 Instagram
Kiss Kiss
"Moon of my life," Khloe wrote alongside this winter photo.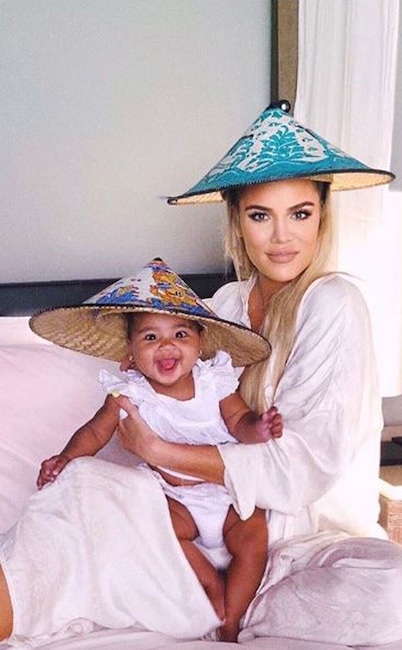 Instagram
Hats Off to You
In November, this cute pair was all smiles while wearing fun hats.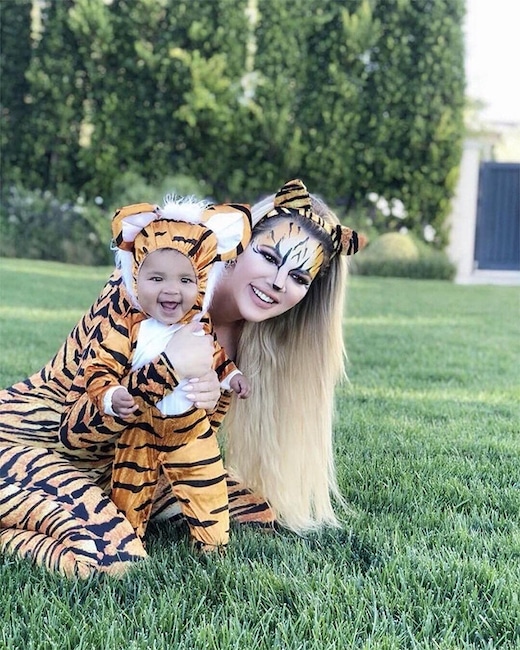 Instagram
Tiger Club
Playing dress up is something this mother-daughter duo excel at.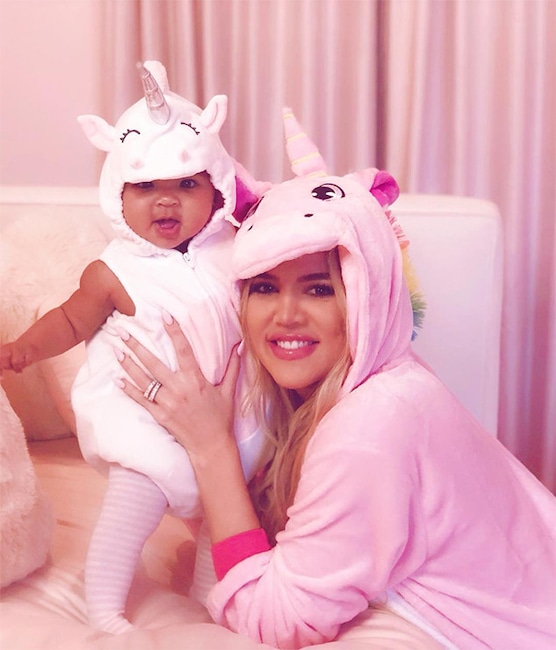 Instagram
Unicorn Delight
To celebrate True's first Halloween, Khloe donned matching costumes with her all week long.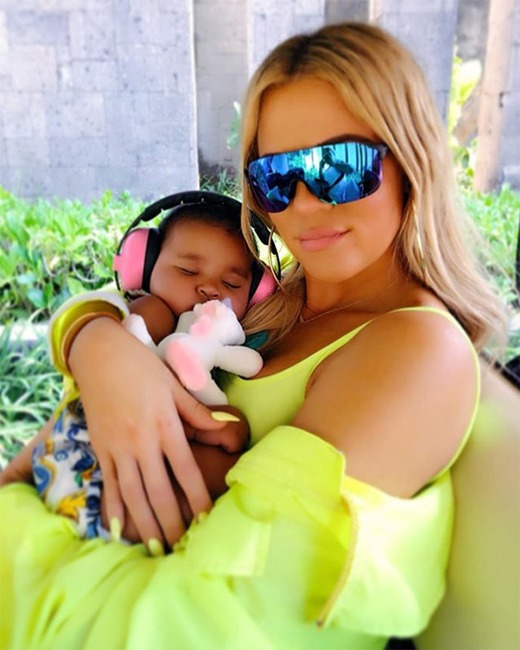 Instagram
Neon Trip
Adventures in Bali call for neon duds.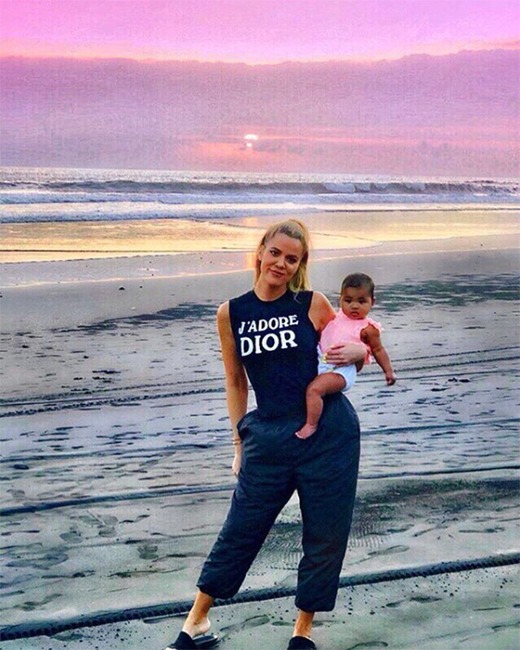 Instagram
Girls' Getaway
During their getaway to Bali in fall 2018, Khloe and her baby girl took in numerous sunsets.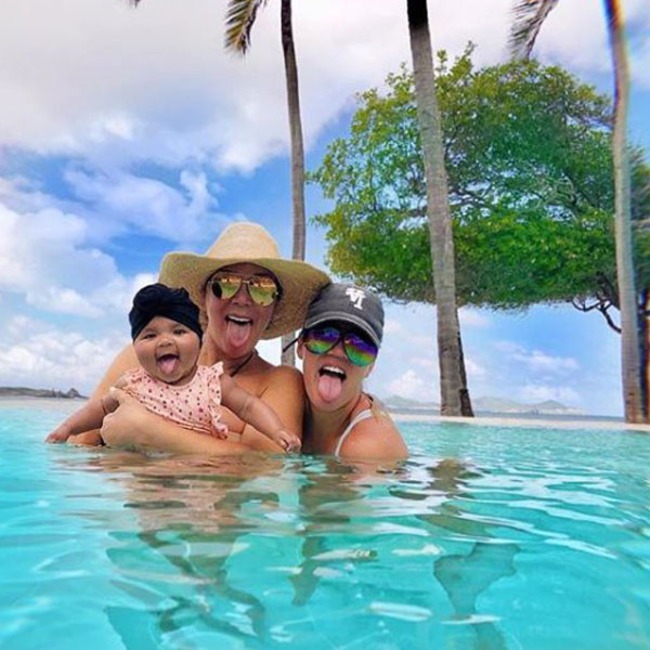 Instagram
Pool Play
Grandma Kris Jenner also loves to spend some time with her girls in the pool and seriously, could they be any cuter?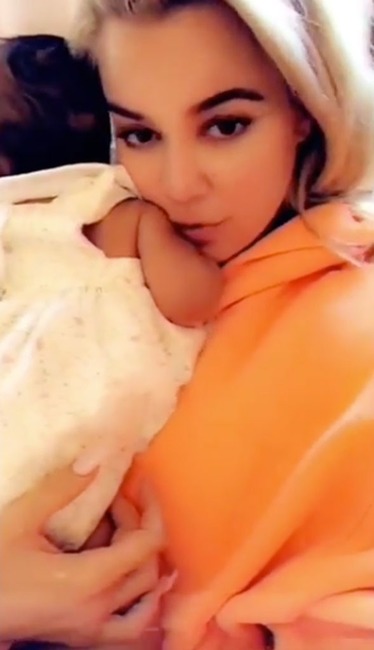 Instagram
True Time
Snuggle time is always a good time.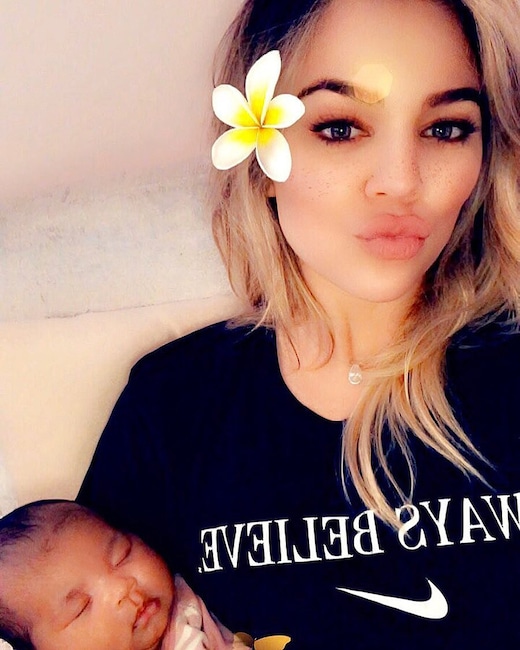 Khloe Kardashian/Instagram
Baby Bliss
"Mommy's Little Love," the new mom captioned this photo in May 2018.
Happy belated birthday, True!
Keeping Up With the Kardashians returns this September, only on E!